All participants agreed on this at the KATEK Festival of Electronics 2023, to which CEO & Co-Founder Rainer Koppitz and his "Team Blue" had invited to Munich.
Europe is one of the largest and most diverse regions in the world. Its multicultural societies offer a diversity of ideas and perspectives. In short, it is a place full of history, culture and economic power. All this makes Europe so attractive for companies.
Europe's attractiveness for companies
Europe offers companies numerous advantages. One of the biggest advantages is its geographical location and modern infrastructure, including well-developed roads, railroads, airports and seaports, which facilitate trade within Europe and with other parts of the world. The European Union also offers companies the advantage of a common market with harmonized standards and regulations. The EU single market is the largest common economic area in the world, with over 450 million citizens in 27 countries.
Europe is also so attractive to companies because it has one of the highest education rates in the world, and therefore a large skilled workforce specializing in various industries, such as technology, engineering, science and healthcare. There are also many research institutions and universities that companies can benefit from to develop innovations and improve technologies. Europe's stable and transparent regulatory environment is an important prerequisite for the promotion and investment, development, protection and deployment of these technologies. However, the high density of regulation is also one of the biggest challenges. We must not drive up costs and make it more difficult for companies to do business by imposing too many bureaucratic hurdles, regulations and standards. If we do, we lose a clear competitive advantage.
But where does Europe's innovative strength show?
Europe has a promising tech industry shaped by many innovators from startups and established companies. Europe is particularly strong in the area of key technologies.
Artificial intelligence (AI), Internet of Things (IoT) – especially in the area of industrial IoT applications (IIoT), quantum computing and cybersecurity are some of the most important technologies.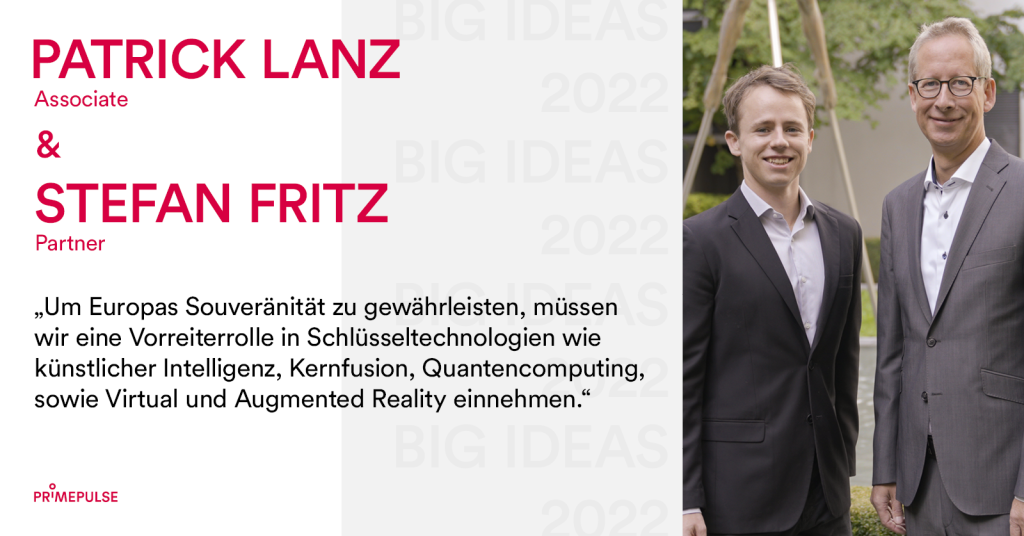 Another example is the biotechnology industry in Europe. It is growing due to the aging population and increasing demand for healthcare products and services. Growth is therefore also evident in the healthcare sector, which is improving patient experience and care through the use of technology in areas such as telemedicine, medical technology and e-health.
As the world's population grows, the demand for resources is constantly increasing. Sustainable, resource-conserving concepts for energy generation are among the most important fields of action for our and future generations. Investments in wind power, solar energy or nuclear fusion offer major growth opportunities, as many European countries are looking to diversify their energy sources and switch to sustainable energies.
Digital transformation creates enormous opportunities for companies. PRIMEPULSE CEO & Co-Founder Klaus Weinmann sees Europe's great opportunity in the digital world particularly in German medium-sized companies that offer complex industrial solutions. These include companies such as electronics service provider KATEK and machine vision specialist STEMMER IMAGING.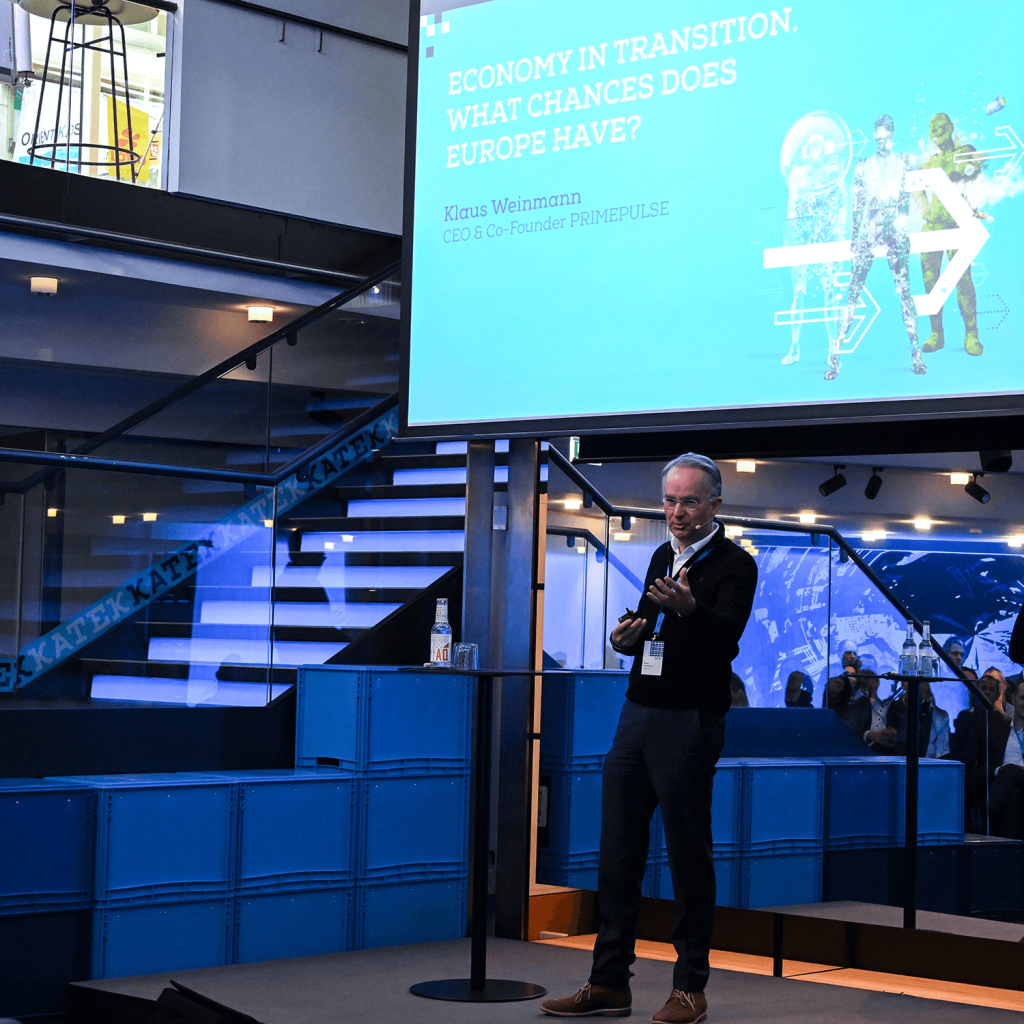 Whether it's software, the Internet of Things or battery technology, it's always about special solutions that receive additional digital benefits. Weinmann sees this strategy as a good way forward for SMEs: "We have to look for complexity," in his view, this is where the strength of German companies lies compared to international competitors. "Our perfectionism is an advantage in many applications. And the world market is big enough for us to continue to make a good living."
Technology and Europe: Successful duo for the future
PRIMEPULSE is an investment holding company with a clear focus on investments in the technology/IT/digitization sector in the B2B environment and around one billion euros in assets under management (AuM). In an interview with Philip Stouten, Klaus Weinmann talks about the PRIMEPULSE investment approach and how the portfolio companies create both shared and individual value.
KATEK Festival of Electronics
In an interview following the recent Festival of Electronics, Philip Stoten spoke with KATEK CEO Rainer Koppitz about the value of collaboration and the importance of investing in the manufacturing industry in Europe, as well as some of the key enabling technologies such as quantum computing and artificial intelligence.
Source cover image: KATEK SE