3 days full of inspiration, networking and hospitality – that was PRIMEPULSE INNOVATION DAYS, PRIMEPULSE ID for short, from September 7 to 9 in Bratislava.
With presentations and discussion rounds on current topics and trends, the event offers a good opportunity for a joint, relaxed exchange, while a varied supporting program creates further points of contact and cooperation.
PRIMEPULSE INNOVATION DAYS is a platform and network for the future, innovation and technology. This year's agenda focused on business opportunities in Eastern Europe and artificial intelligence. Speakers included representatives from NEURA Robotics, constellr, CANCOM or Microsoft.
Voices and impressions from the event
"We are excited to bring together great companies and people in the PRIMEPULSE network who are in exciting markets and have great potential."

Klaus Weinmann, CEO & Co-Founder PRIMEPULSE
"The PRIMEPULSE INNOVATION DAYS are a great combination of inspiring presentations, stimulating conversations and special impressions. It was very valuable to exchange ideas with PRIMEPULSE and the portfolio companies, to establish contacts and to set joint growth impulses."

A participant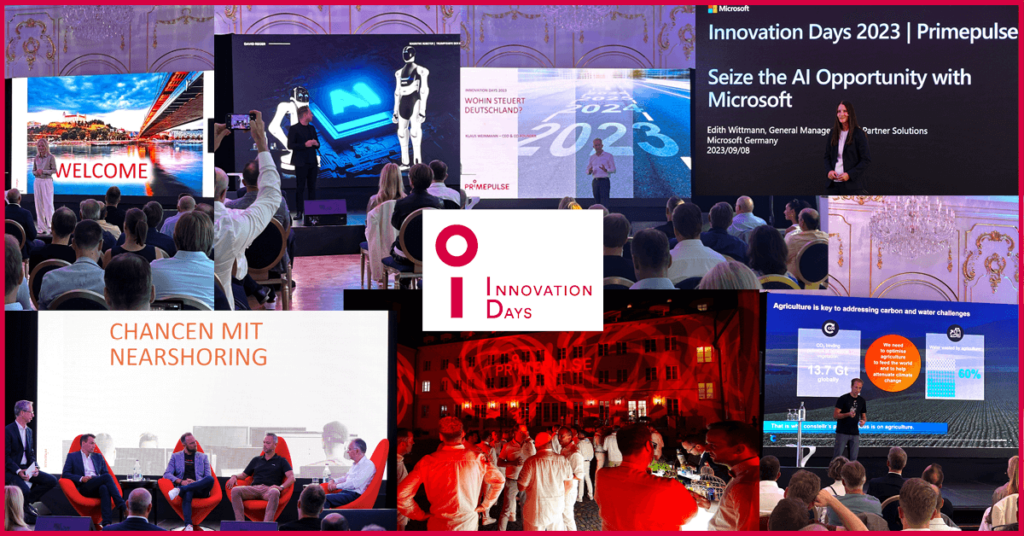 Image source: PRIMEPULSE SE